While browsing blogs yesterday I came across a beautiful black and white horizontal stripe dress. I immediately thought I had found a dress to wear to the formal Christmas party we're going to in a few weeks until I saw the price tag. I clicked on the link and it took me to Kate Spade's website and a $478.00 price tag. I think I need to keep looking. But I love the dress so much that I just had to share. It also comes in one of my favorite color combinations, pink and orange.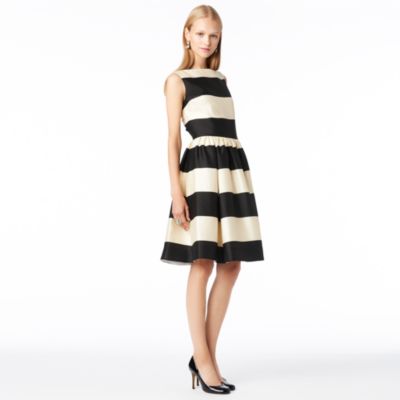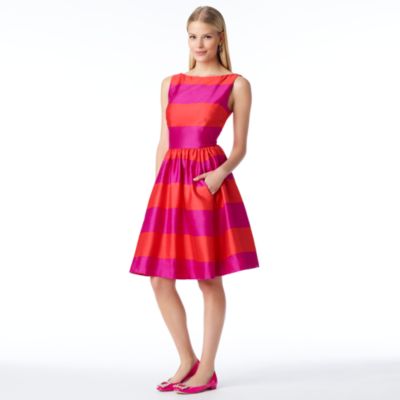 I love it. Classic lines yet fun.
I also wanted to share another black and white beauty that stole my heart a few months ago.
This stunning gown by Oscar de la Renta. It's perfection if you ask me.
Have you seen any amazing dresses lately?