I can't believe that our little guy will be turning 2 at the end of this month. He seems so grown up and yet I am still clinging to the last bit of baby that he still is. It's likely (very very likely) that he is my last and I am okay with that. At least I think I am. Anyway I have been stressing over what kind of party to have. Do I invite his friends? Do I keep it just family? Decisions, decisions....
I have decided on one thing though, and it's the theme. We are going to do a circus party. It will be small but there are so many things that we can do for cheap that will make it really special. For instance we will have snow cones with my new snow cone machine. And I think I may rent a cotton candy machine. Possibly a bounce house. And there are a ton of free and not so free printables for invites and decorations online. Here are some circus printables and pictures that I found.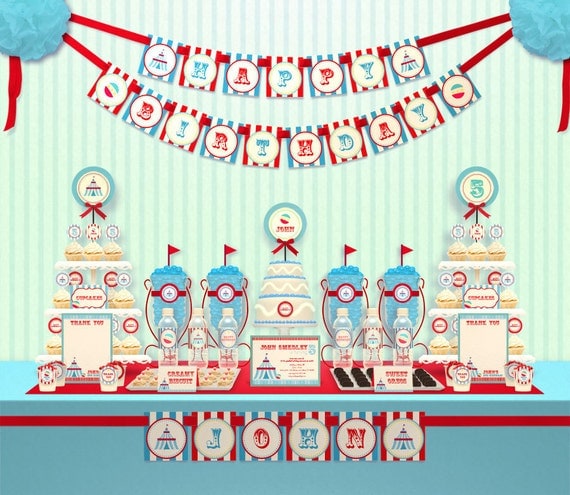 Circus printables on Etsy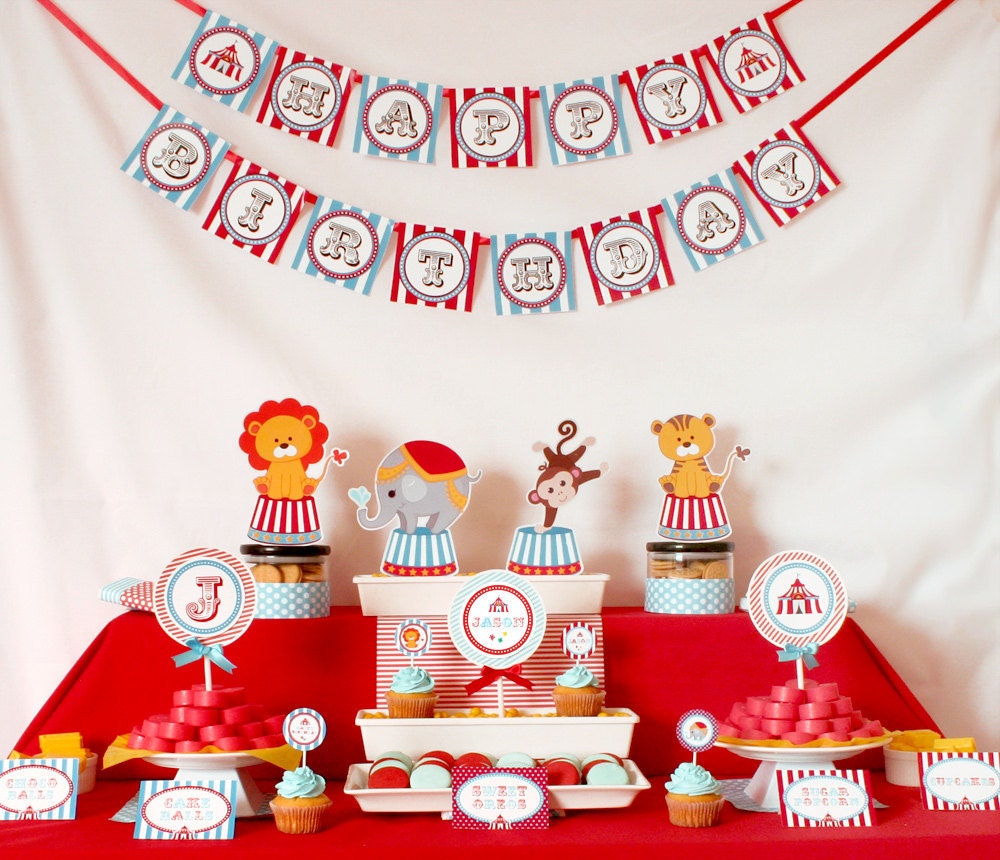 Etsy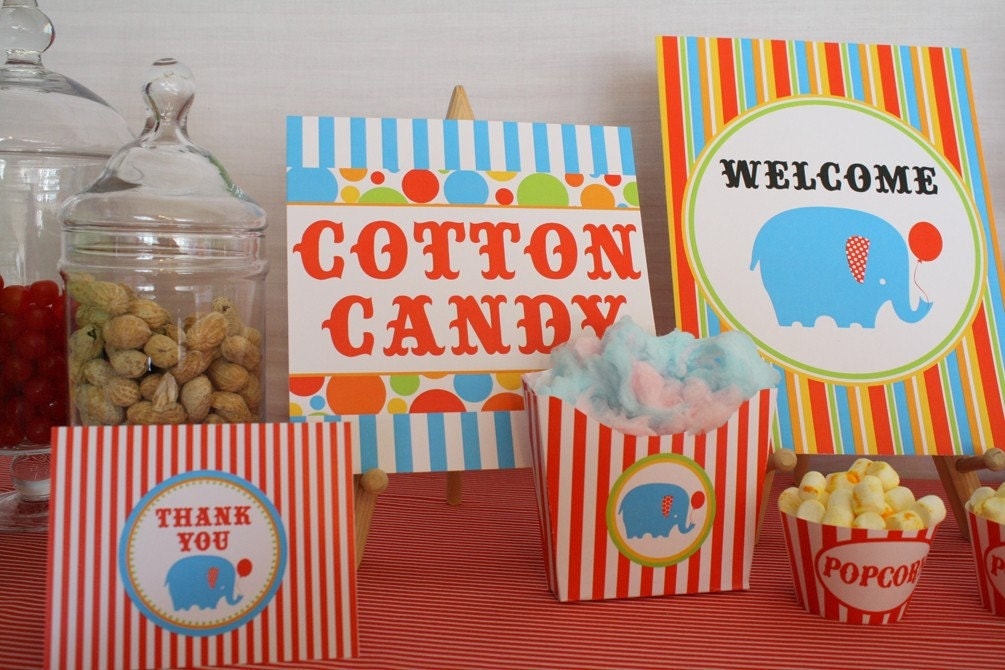 Etsy
These are just a few ideas. I want to keep it simple seeing as how he is too young to really get the whole theme thing. But I know he'll have a blast with whatever we decide. I will post pics of the party after the big day.