I posted recently about the new couch that I want, but seeing as how it's only available in South Dakota and they will not ship, I will be sticking with my current couch. It's probably for the best with 2 small boys in the house anyway. But I am still trying to redo my living room and make it new and fresh. So, working with what I have will have to do for now. And what I have now is a comfortable but faded red couch. Here's where new couch pillows come into play. I have seen this fabric around on the Internet but never really paid that much attention to it until the other day when I realized that it is just what I need to bring my couch back to life. Now, the fabric these pillows are made with is pretty expensive, but they are only pillows I'm not recovering the whole thing. And when you think about the cost I'm saving it's a win win.
I'm in love...schumacher Chiang Mai Dragon in aquamarine.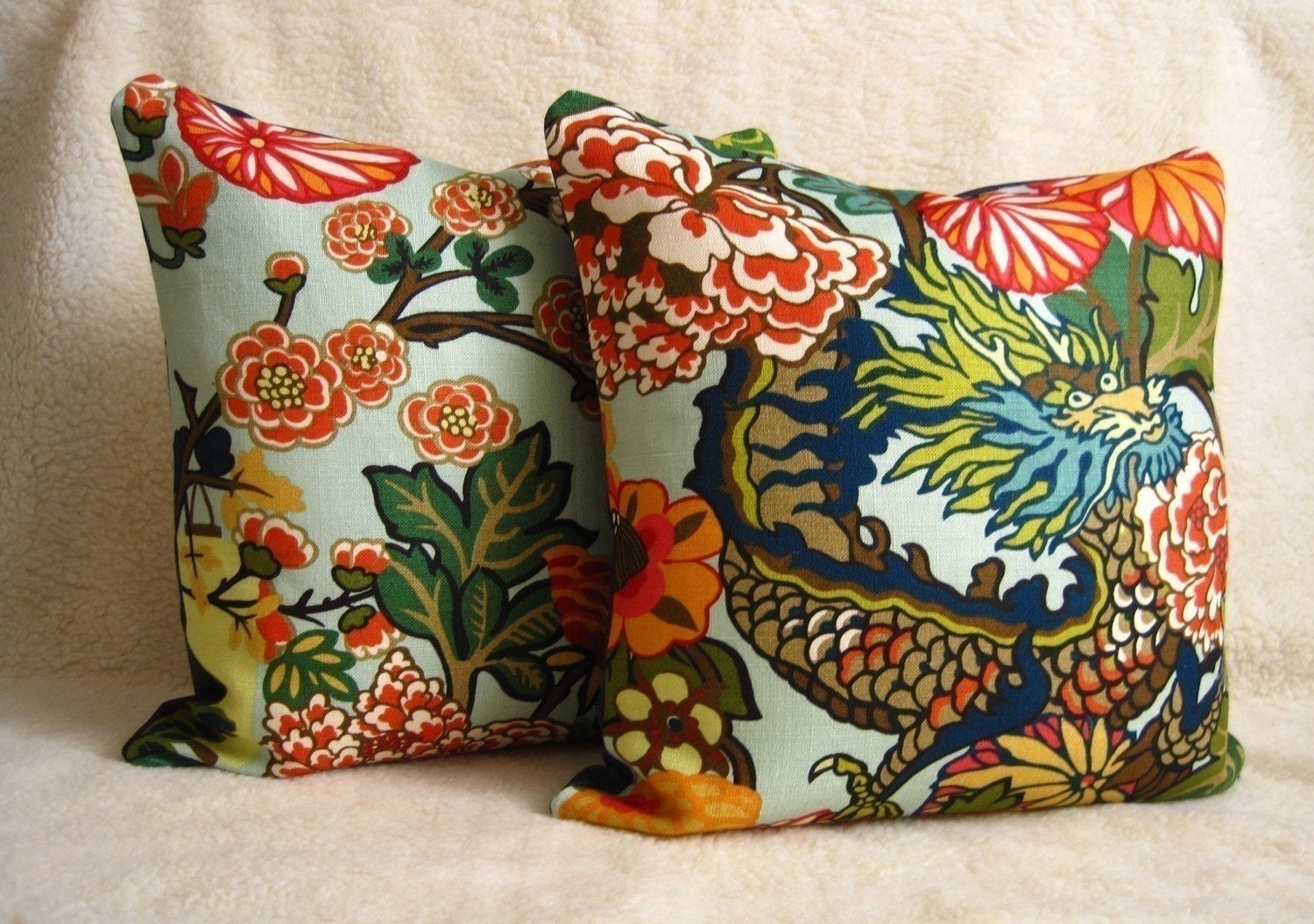 Here they are. Lovely.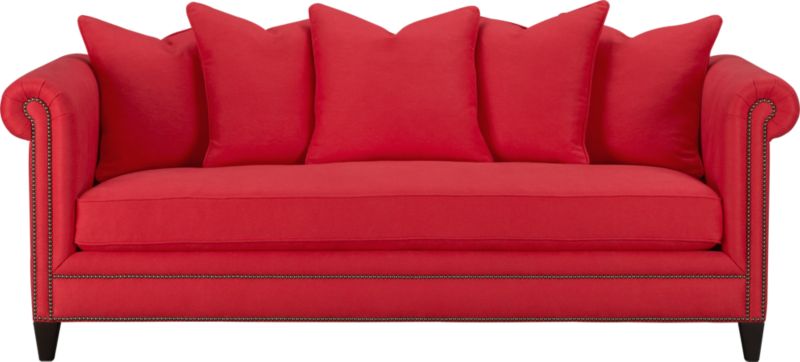 Maybe add some green trellis fabric... I would love to add 2 of these artichoke lamps but at $600 a piece, not going to happen. I do have 2 older gold pineapple lamps that I am thinking about spray painting orange or pink...maybe even yellow and adding white shades. Who knows. Anyway, the pillows are on their way to me from Etsy and the rest is a work in progress. I'll keep you posted!
They also make this fabric as wallpaper. It's just as lovely. Here's a bathroom redo someone posted using the Chiang Mai Dragon wallpaper in blue.